Welcome: Let Our Team Introduce Themselves
At the Nürnberger Klinik für Ästhetisch-Plastische Chirurgie you are in good hands: medically as well as in terms of medicine and empathy.
Dr. Baetge, Dr. Kunze and our team of highly qualified, experienced and friendly nurses will do anything to make you feel well cared for in our house and so that you like to think back to your stay in our clinic – because it helped you fulfill your wishes.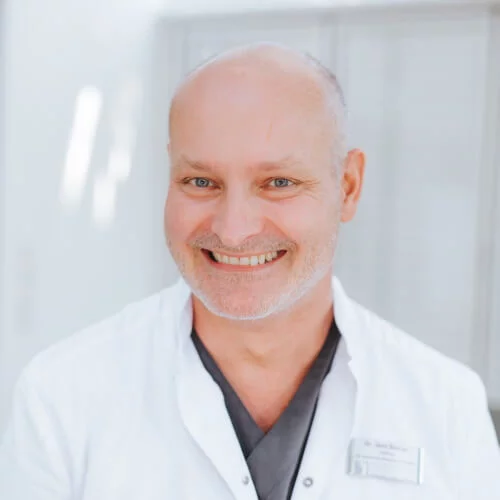 Dr. med. Baetge
Medical Specialist for Plastic and Aesthetical Surgery, Medical Specialist for Surgery
---
---
Dr. med. Schwarze
Medical Specialist for Plastic and Aesthetical Surgery
Trust, Competence and Empathy: Our Team Is Always There for You
---
Whenever your beauty, your health and your well-being are concerned, trust, competence and empathy are the most important factors that guarantee success.
Out team at the Nürnberger Klinik für Ästhetisch- Plastische Chirurgie will fulfil your wishes and will care for you around the clock, 24/7 – with great commitment, understanding and lots of experience.
Our Team consists of experienced members of different specialisation
---
Our two medical specialists for plastic and aesthetic surgery, Dr. J. Baetge and Dr. H.-H. Kunze, one care manager, administrative staff, anaesthesiologists, nurses and healthcare professionals, surgical nurses, medical professionals, domestic economy and hygiene professionals – they all are there for you, every day.
All our staff regularly take part in selected initiatives for professional education in order to be able to provide you with state-of-the art knowledge and expertise.
Arrange a consultation appointment!
Nuremberg Clinic for
aesthetic-plastic surgery
Sibeliusstr. 15
90491 Nuremberg
Phone
0911 95 96 10

Telefax
0911 9596 130
WhatsApp
+49 175 7207500
Opening hours
| | |
| --- | --- |
| Monday - Thursday | 08.00 am - 6.00 pm |
| Friday | 08.00 am - 5.00 pm |