No Need for Strong Perspiration
Increased sweating/perspiration is called hyperhidrosis and we can treat it at the Nürnberger Klinik for Aesthetic Plastic Surgery; this condition can have many causes, some of them neuronal, some hormonal. In some cases, no cause at all can be found. This "gratuitous" perspiration on hands, soles of the feet or armpits is often a burden to those afflicted. Some even shun social contacts, they feel excluded and may already have undergone several hyperhidrosis therapies. A promising way to deal with hyperhidrosis is a botox treatment.
Your Benefits of a Hyperhidrosis Treatment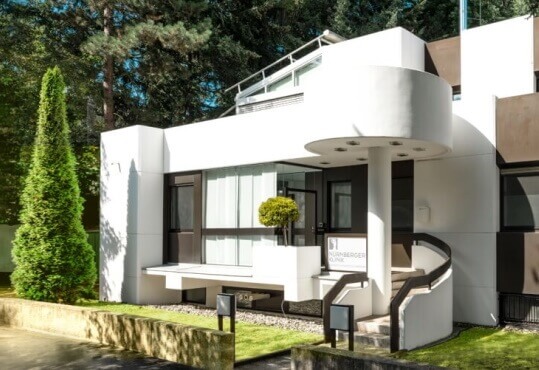 Further education provider for aesthetic surgeons
Long-standing experience, frequently conducted operation
Precise treatment for optimum results
Comprehensive individual consultation
Continuous contact person, also after the treatment
Exclusive use of premium materials
Your Experts for Hyperhidrosis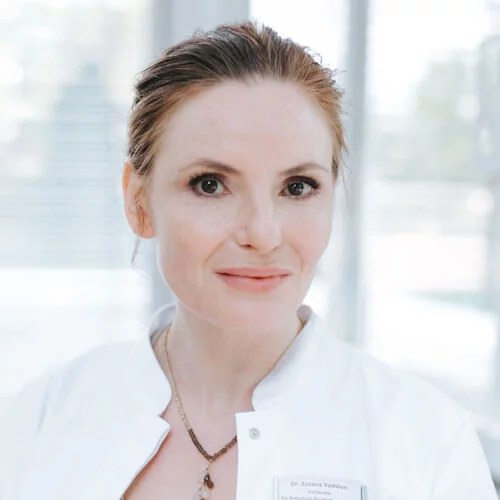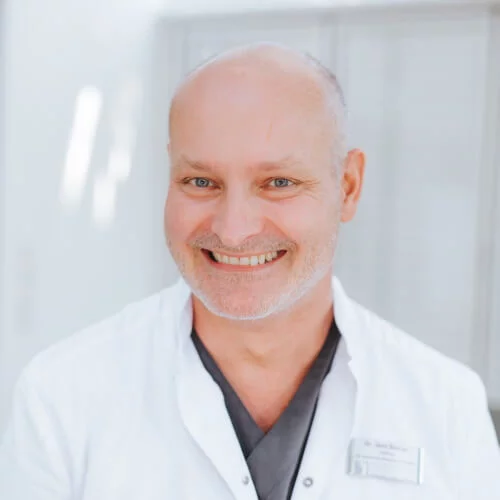 FAQ on Hyperhidrosis

---
Who may benefit from a hyperhidrosis treatment?
A hyperhidrosis treatment using botox is particularly appropriate for treating heavy armpit perspiration. Botox is a natural protein produced by several clostridium bacteria strains. If it gets into the body, it will block the transmission of neuronal impulses.
Modern medicine can put this to good use: Since the 1980's, botulinum toxin – diluted down to a harmless degree – has been used for treating neurological movement disorders. In the early 1990's, this substance was also discovered by aesthetic medicine for smoothing wrinkles. And in the Nürnberger Klinik for Aesthetic Plastic Surgery, we use this substance for a hyperhidrosis treatment.
We will be happy to advise you in detail about which possibilities exist in your particular case. Please feel free to contact the team of Nürnberger Klinik for Aesthetic Plastic Surgery about this.
How do we perform a hyperhidrosis treatment?
During the hyperhidrosis treatment, botox will be injected into the armpit at several spots directly underneath the skin. At the Nürnberger Klinik for Aesthetic Plastic Surgery, this treatment will take about 20 minutes. The injection points will be marked beforehand – about 10–15 injections per armpit are necessary. Botox will subsequently block the transmission of nerve impulses from the sympathetic nervous system to the perspiratory glands. The effect of a hyperhidrosis treatment will last about 6–9 months and can then be repeated.
What is important following a hyperhidrosis treatment?
After the injections, small bleeding and swelling is possible, but this will usually disappear within just a few days. The effect of the hyperhidrosis treatment will become tangible after only a few days. After the treatment, you should avoid any physical exertion as well as visits to the sauna or a solarium, and you should not massage the treated areas.
We will inform you comprehensively in a detailed personal consultation about any potential risks as well as how we will proceed with the hyperhidrosis treatment against excessive perspiration in your individual case. Please feel free to contact us about this.
Financing
---
Feel free to pay for your treatment in instalments. Here you can find further information about Financing.
Arrange a consultation appointment!
Nürnberger Klinik für
Ästhetisch-Plastische Chirurgie
Sibeliusstr. 15
90491 Nürnberg
Germany
Phone
+49 911 95 96 10

Telefax
+49 911 9596 130
Opening hours
| | |
| --- | --- |
| Monday – Thursday | 8 am – 6 pm |
| Friday | 8 am – 5 pm |