A Small Procedure for Targeted Tightening
During mini-abdominoplasty (partial abdominoplasty), only the abdominal wall below the belly button gets tightened. As the name suggests, it is a smaller procedure than the abdominoplasty. However, the mini-abdominoplasty is not suitable for all patients. During a personal consulting session, we at the Nürnberger Klinik for Aesthetic Plastic Surgery can directly answer your questions concerning which method may be chosen in your individual situation.
Your Benefits of a Mini-Abdominoplasty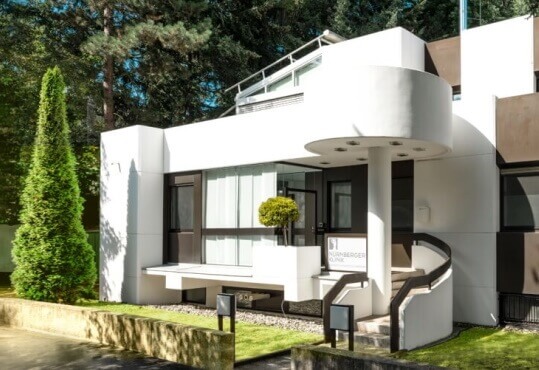 Long-standing experience, frequently conducted operation
Treatment method for natural results with hardly any scars
One and the same contact, even after the operation
Comprehensive consultation before and after the operation
Intensive aftercare process desired
Further education provider for aesthetic surgeons
Your Experts for Mini-Abdominoplasty
FAQ on Mini-Abdominoplasty

---
If you only need a tightening of the lower abdominal region – i.e. if those former fat deposits were only located there –, then a mini-abdominoplasty at the Nürnberger Klinik for Aesthetic Plastic Surgery may be the treatment of choice. This procedure is best suited for slim people. A potential divergence of abdominal muscles cannot be corrected with this kind of surgery.
Under certain conditions, the mini-abdominoplasty at the Nürnberger Klinik for Aesthetic Plastic Surgery can be performed as an outpatient operation. The operation will last about one hour. Compared to the large abdominoplasty, the incision will be shorter and is placed in the area of pubic hair. During the mini-abdominoplasty, the abdominal wall will only be detached from the musculature up to the navel. This part between navel and incision is being drawn downwards and thus tensioned. Excess tissue is removed, and the edges of the wound are brought into congruence. At the Nürnberger Klinik for Aesthetic Plastic Surgery, we will close them with several layers of internal sutures. After this operation, the scar will be completely within the bikini line.
On principle, the aftercare process for a mini-abdominoplasty is the same as for the large abdominoplasty. But since the wound areas are smaller, the healing process takes less time. We will inform you comprehensively in a detailed personal consultation about any potential risks as well as how we will proceed with our treatment in your individual case. Please feel free to contact the team of Nürnberger Klinik for Aesthetic Plastic Surgery about this.
Financing
---
Feel free to pay for your treatment in instalments. Here you can find further information about Financing.
Arrange a consultation appointment!
Nürnberger Klinik für
Ästhetisch-Plastische Chirurgie
Sibeliusstr. 15
90491 Nürnberg
Germany
Phone
+49 911 95 96 10

Telefax
+49 911 9596 130
WhatsApp
+49 175 7207500
Opening hours
| | |
| --- | --- |
| Monday – Thursday | 8 am – 6 pm |
| Friday | 8 am – 5 pm |