Well-Being May Well Be a Matter of Size
Too big labia (so called labial hypertrophy) can have a genetic cause; but the tissue may also become lax after giving birth so that it appears to be enlarged. This may regard both the inner and outer labia (labia minora and labia majora). At our Nürnberger Klinik for Aesthetic Plastic Surgery, we are able to change this by means of labia reduction.
Often, the enlarged labia are not only a visible concern, but they may also be afflicted by as it were mechanical problems. They may become irritated by brushing against underwear or even getting pinched (especially by fashionably tight thongs, bikini panties, or athletic pants). The chafing can cause rash, irritation, swelling, and pain – sports like bicycling or riding become an issue, even sitting down my sometimes become a burden.
Of course, this also affects the desire to have sex. In such cases, a labia reduction at the Nürnberger Klinik for Aesthetic Plastic Surgery may be recommendable and give patients a renewed feeling of well-being.
Your Benefits with a Labia Reduction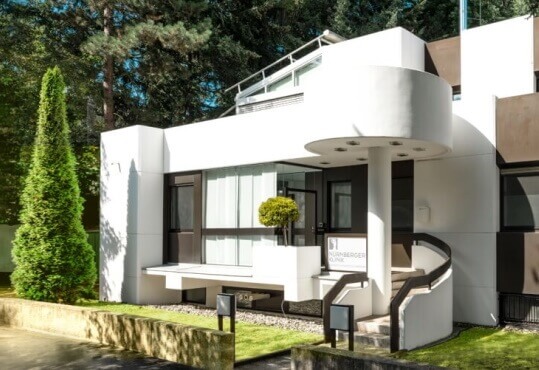 Specialists in intimate surgery
Long-standing experience in labia reduction
Conscientious and discreet consultation
No sensibility disorders after the operation thanks to gentle technique
State-of-the-art surgical instruments for treatment with little haemorrhaging
Competent care on our own ward
Intensive aftercare process desired
Continuous contact person since owner-operated
Your Expert for Labia Reduction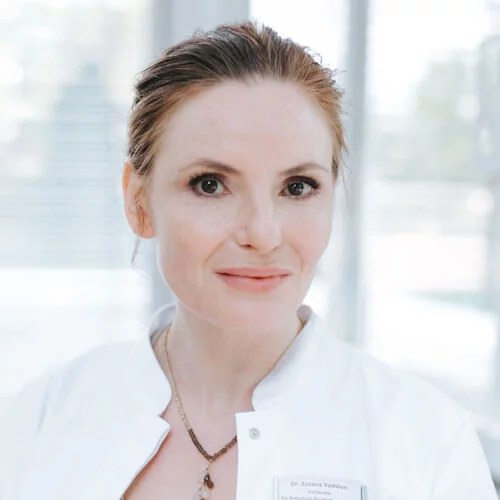 FAQ on Labia Reduction

---
Who may benefit from a labia reduction?
For women who suffer from enlarged labia, a labia reduction performed at the Nürnberger Klinik for Aesthetic Plastic Surgery may be a step towards new self-confidence and well-being. Women who struggle with the changes of their intimate area brought about by giving birth may find back to an improved feeling of physical well-being through labia reduction. After a labia reduction performed at the Nürnberger Klinik for Aesthetic Plastic Surgery, activities and movements previously avoided can be carried out again with fun: new joie de vivre can grow.
How do we conduct a labia reduction?
A labia reduction is a short intervention which can be performed at the Nürnberger Klinik for Aesthetic Plastic Surgery on an outpatient basis or in connection with a stay at the clinic. Patients will be treated under general anaesthesia.
The reduction of the outer labia will take about 90 minutes. The labia are by nature supplied well with blood and full of nerves. So it is a big advantage than thanks to state-of-the-art operation instruments, we can use a particularly gentle way of placing the incisions which also results in less bleeding.
How long the operation for reducing the inner labia will take depends on the extent of the intervention. It should be noted that the inner labia and the clitoral sheath form one entity. So during a labia reduction, excess tissue can only be removed below the clitoris. That's why in some cases, the combination with a clitoral tightening will achieve a particularly harmonious result.
Thanks to leading-edge operation techniques, this intervention can be carried out in such a way that later on no sensibility disorders are to be expected. In order to heighten the sexual sensibility, the labia reduction may also be combined with a relocation of the clitoris towards the vaginal introitus. It is important to emphasize that our operation technique does not touch or impact the clitoris itself. But since this intervention is quite more elaborate, the operation will take somewhat longer.
What is important following a labia reduction?
Since the area of the labia shows a strong blood circulation, this has positive effects on a particularly fast healing process. Directly following the labia reduction, the entire genital zone will be cooled with compressions. During the first hours after the operation, you should rest, walk as little as possible, and continue to cool. During the first night, expect a burning sensation and light pain. Swelling and light haematomas will disappear as a rule after a few days.
On the second day after the operation at the Nürnberger Klinik for Aesthetic Plastic Surgery, you can already take a shower. Over the course of six weeks, the sutures will dissolve by themselves. So as not to jeopardize wound healing, patients have to refrain from having any sex during the first six weeks. The wounds themselves will be closed rather quickly, but still the area should not be subjected to any strain or stress, since it doesn't have sufficient stability yet. Strong mechanical strains might reopen the wounds, thus endangering the healing process and impair an optimal result. That's why during the first six weeks, alongside with sex, sports like riding, bicycling, or jogging are taboo. You should not go to a sauna for eight weeks. Alcohol and nicotine are also detrimental to the healing process.
Along the sutures, there may be a temporary itch during the wound healing phase. Sexual somatosensory disorders of the clitoris are unlikely since the latter's nerves don't run inside the skin but rather in deeper layers above the pubic bone. They may, however, temporarily occur due to the swelling.
We will inform you comprehensively in a detailed personal consultation about any potential risks as well as how we will proceed with our treatment in your individual case. Please feel free to contact the team of Nürnberger Klinik for Aesthetic Plastic Surgery about this.
Financing
---
Feel free to pay for your treatment in instalments. Here you can find further information about Financing.
Arrange a consultation appointment!
Nürnberger Klinik für
Ästhetisch-Plastische Chirurgie
Sibeliusstr. 15
90491 Nürnberg
Germany
Phone
+49 911 95 96 10

Telefax
+49 911 9596 130
Opening hours
| | |
| --- | --- |
| Monday – Thursday | 8 am – 6 pm |
| Friday | 8 am – 5 pm |