Immediate effect, long-lasting result
Thread lifting is an innovative, gentle method used for tightening the skin, mainly in the facial and neck areas. This is achieved by means of special threads which are inserted into the skin. These threads consist of polylactic acid, a substance that has been used for many years in heart surgery and that is particularly well-tolerated by the body.
These special threads used for thread lifting sport tiny barbs allowing them to stay in place in the subcutaneous tissue. Thus, the skin may be tightened gently. The threads remain in place and will dissolve on their own accord over time (two to three years).
In the meantime, the body's own collagen will accumulate around the threads – i.e. precisely that substance which is so important to keep the skin tight and which is increasingly lacking in the skin due to the natural aging process. In this way, a kind of supportive collagen structure is being built around the threads which will keep the skin tight even after the threads will have dissolved.
In this way, thread lifting combines two practical advantages: an immediate effect by tightening the threads themselves, plus a long-term effect by triggering the body's own skin tightening processes via collagen formation.
Your Benefits with Thread Lifting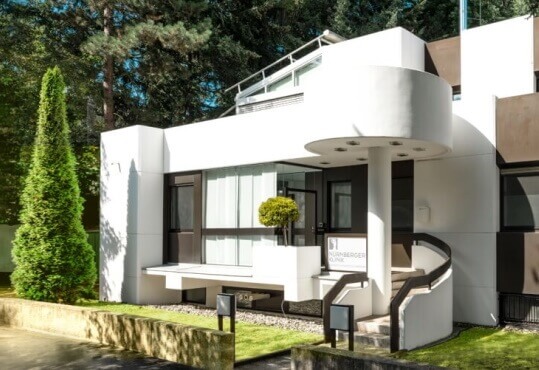 Local anaesthesia – laughing gas upon request
Precise treatment using ultra-thin needles
Frequently conducted treatment method
No lasting scars
Natural results thanks to modern treatment methods
Comprehensive consultation & planning
Your Experts for Thread Lifting
A Video on Thread Lifting
Financing
---
Feel free to pay for your treatment in instalments. Here you can find further information about Financing.
Arrange a consultation appointment!
Nürnberger Klinik für
Ästhetisch-Plastische Chirurgie
Sibeliusstr. 15
90491 Nürnberg
Germany
Phone
0911 95 96 10

Telefax
0911 9596 130
WhatsApp
+49 175 7207500
Opening hours
| | |
| --- | --- |
| Monday – Thursday | 8 am – 6 pm |
| Friday | 8 am – 5 pm |