Fully unfold your beauty
In the interest of fuller and more harmoniously shaped lips, Nürnberger Klinik for Aesthetic Plastic Surgery offers different lip enlargement methods.
So natural or synthetic fillers may be injected into the lips to make them appear more voluminous. Hyaluronic acid is a tried and tested filler in this regard. Before the treatment, we will conduct a test to make sure that the respective patient can tolerate this substance well. However, the bolstering effect will degrade over time, so that follow-up treatment for lip enlargement will be necessary in order to achieve a long-lasting effect.
For long-lasting full and smooth lips, we use augmentation by means of the body's own fat cells: this result will last several years – and it offers the added advantage of not using any external material.
Moreover, we at Nürnberger Klinik for Aesthetic Plastic Surgery offer also operations for lip enlargement during which the lips get augmented permanently. For this, either a strip of tissue is taken from deeper layers of the skin at a different region of the body (so-called dermal strips; they allow the body's own scar tissue to be brought to good use), or we insert soft, specially produced plastic threads, e.g. made of Goretex. Both routes to lip enlargement are characterised by long-lasting effect and good tolerability.
Your Lip Enlargement benefits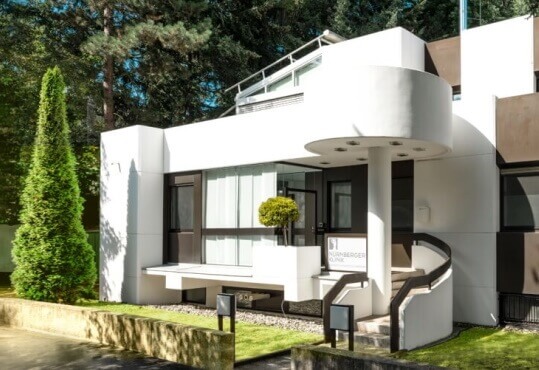 Application of several techniques
Long-standing experience, frequently conducted operation
Continuous contact person since owner-operated
Fixed aftercare appointments for optimal results
Precise treatment using ultra-thin needles
Comprehensive consultation & planning
Your Experts for Lip Augmentation
Faq on Lip Enlargement

---
Thin, flat lips can be a genetic feature, but lips can also lose their fullness due to volume loss in advancing age.
In order to choose the appropriate method for lip enlargement, a number of factors are of importance: Is the result to be long-lasting, or would you rather start by simply trying out the effect for a while? Do you want your body's own material to be used, or do you tolerate medical substances well? Injecting fillers is one way, another one are different types of operation.
The specialists at Nürnberger Klinik for Aesthetic Plastic Surgery will be happy to advise you in detail about which possibilities for lip enlargement exist in your particular case. Please feel free to contact the team of Nürnberger Klinik for Aesthetic Plastic Surgery about this.
Lip augmentation using hyaluronic acid:
Lip augmentation using hyaluronic acid can be done at Nürnberger Klinik for Aesthetic Plastic Surgery on a walk-in basis using local anaesthesia. The substance will be injected into the lip using a thin needle. Then the lip will be kneaded lightly so that the filling can disperse and look natural.
Lip augmentation using the body's own fat cells:
In this method for lip enlargement, fat cells from other regions of the body (e.g. the abdomen, the insides of the thighs or the insides of the knees) are taken out, cleaned, homogenised, and during the same session injected into the lips using very thin needles. Since a proportion of the fat cells will be absorbed by the body again, there will first be a slight supercorrection.
Surgical tissue filling:
This method also uses the body's own material in order to enlarge the lips. We will – during general anaesthesia – take a strip of tissue from a deeper layer of the skin, e.g. from the abdomen, and then insert it into the lip via tiny incisions at the corner of the mouth, the labial angle. Alternatively, a tiny hose consisting of plastic threads may be pulled into the lip using a special needle.
There may be lip swelling, and the lips may feel sore. Cooling the lips with cold compressions is a relief. During the first hours following the lip enlargement, you should speak and eat as little as possible.
The tiny injection points will close quickly. You may drink liquids directly following the operation, and after a few hours, you will already be allowed to eat. Hyaluronic acid remains malleable for some time after the injection; this allows for a re-modelling of the lips, should it prove necessary. But this also means that for a short while following the operation, you should avoid inadvertently kneading or massaging your lips.
When applying a filler substance, the lips may feel swollen and numb after the anaesthesia will have worn off. This feeling will cease over time. One day after this method of lip enlargement, you will already as a general rule be allowed to leave the Nürnberger Klinik for Aesthetic Plastic Surgery. The stitches will be removed after one week. You will be presentable again after two weeks. However, you should refrain from doing sports or exercising for four to six weeks.
We will inform you comprehensively in a detailed personal consultation about any potential risks as well as how we will proceed with the lip enlargement in your individual case. Please feel free to contact us about this.
Video on Lip Augmentation
Financing
---
Feel free to pay for your treatment in instalments. Here you can find further information about Financing.
Arrange a consultation appointment!
Nürnberger Klinik für
Ästhetisch-Plastische Chirurgie
Sibeliusstr. 15
90491 Nürnberg
Germany
Phone
0911 95 96 10

Telefax
0911 9596 130
WhatsApp
+49 175 7207500
Opening hours
| | |
| --- | --- |
| Monday – Thursday | 8 am – 6 pm |
| Friday | 8 am – 5 pm |