Inverted Nipple Correction – Where Nature Likes to be Asked Twice
---
The primary natural function nipples have to fulfill is feeding babies. The shape of the nipple may well be quite different from woman to woman. But there is one special case which is out of bounds not only in terms of aesthetics but first of all in terms of natural functionality: if the nipples are not protruding, but turned inward, this is called "inverted nipples".
The reason for such inverted nipples is an innate malformation: the lactiferous ducts leading the mother's milk from the mammary gland to the nipple are shortened. This may lead to problems in breastfeeding once the woman has given birth.
But even before that, many women affected by inverted nipples regard them as an aesthetic flaw. Surgery at the Nürnberger Klinik for Aesthetic Plastic Surgery may provide relief.
That's why it is important to have a personal comprehensive consultation conversation at the Nürnberger Klinik for Aesthetic Plastic Surgery beforehand in order to find out the main intention.
Precise advice based on an exact diagnosis is also very important in order to find out if the inverted nipples might be corrected without an operation. There are conservative methods to bring inverted nipples to light, as it were.
Your Benefits with an Inverted Nipples Correction at the Nürnberger Klinik for Aesthetic Plastic Surgery at a Glance: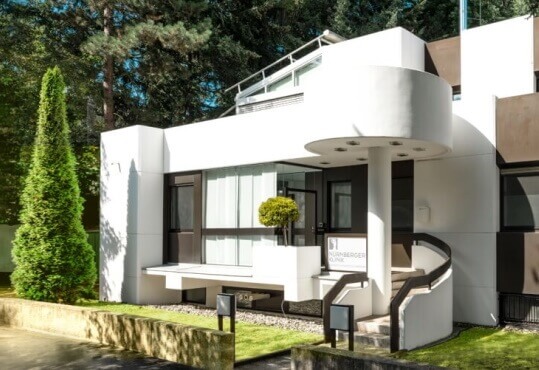 Application of several techniques
Focus clinic and competence centre for breast surgery
Further education provider for breast surgery
Professional care on our own ward
Two experienced medical specialists for aesthetic plastic surgery attending during the operation
Continuous contact person, since clinic is owner-operated
Intensive aftercare process desired
Your Experts for Inverted Nipples Correction
FAQ on Inverted Nipples Correction

---
Women suffering from the atypical look of their breasts may find relief at the Nürnberger Klinik for Aesthetic Plastic Surgery, where an inverted nipples correction can help them achieve a harmonious and natural look of their nipples. Women planning a pregnancy and who are concerned about whether they will be able to breastfeed their baby should first try all available conservative methods before deciding on an inverted nipples correction. In some cases, the nipples can be permanently turned up by using certain massaging techniques and/or devices creating an underpressure at the nipple which are worn for a certain period of time. We will be happy to advise you in detail about which possibilities exist in your particular case. Please feel free to contact the team of Nürnberger Klinik for Aesthetic Plastic Surgery about this.
At the Nürnberger Klinik for Aesthetic Plastic Surgery, we offer you this surgical technique:
Inverted nipples correction with sectioning of the lactiferous ducts
This operation will normally last only one hour, not calling for a stay in our clinic. During variant A of the inverted nipples correction, the connective tissue is loosened by means of tiny incisions at the areola at the base of the nipple. Then, the nipple and the areola tissue can be gently lifted from the mammary gland (while the connection to the lactiferous ducts stays intact) so that the nipple can turn up. In this new position, the nipple gets fixated by means of sutures. The circular shape of the scar will further support the new position of the nipple over the course of the healing process since the scar tissue will shrink somewhat. However, despite applying the greatest possible care, even with this method it cannot be guaranteed that the breastfeeding capability will be maintained.
With variant B at Nürnberger Klinik for Aesthetic Plastic Surgery, the lactiferous ducts and the fibres of the connective tissue underneath the nipple base will be severed. This generally will let the nipple bulge outward. The nipple is then fixated in its new position by means of sutures. In both cases, a special wound dressing will protect the sensitive newly shaped nipple while absorbing any wound secretion.
The duration of aftercare and convalescence, the question which complications might occur, and which aftercare measures you must take following a surgical correction of your inverted nipples, depends on the operation at the Nürnberger Klinik for Aesthetic Plastic Surgery which will be precisely adapted to your individual case. We will inform you comprehensively in a detailed personal consultation about any potential risks as well as how we will proceed with our treatment in your individual case. Please feel free to contact us about this.
Financing
---
Feel free to pay for your treatment in instalments. Here you can find further information about Financing.
Arrange a consultation appointment!
Nürnberger Klinik für
Ästhetisch-Plastische Chirurgie
Sibeliusstr. 15
90491 Nürnberg
Germany
Phone
+49 911 95 96 10

Telefax
+49 911 9596 130
WhatsApp
+49 175 7207500
Opening hours
| | |
| --- | --- |
| Monday – Thursday | 8 am – 6 pm |
| Friday | 8 am – 5 pm |