Highly Focused, Very Precise
During laser resurfacing therapy, very thin layers of the upper epidermis are removed in a very precise and targeted way in order to smoothen wrinkles. On the one hand, this evens out the "hills and valleys" of the creased skin (much like a surface peeling). On the other hand, the laser stimulates the skin to produce new collagen, an effect lasting several months, so that there is indeed a long-term effect: the skin becomes more elastic, looking younger and firmer.
A focused high-energy laser beam hits the skin tissue that contains water; within only a few milliseconds, one layer of skin will evaporate (we're talking about a layer with a thickness of only a few micrometres). Due to the short impulses, the heat impact is so limited that deeper layers of tissue are protected. The heat impact during the wrinkle treatment with laser comes with a desirable side effect: the superficial collagen fibres will shrink so that the skin appears tighter, firmer, and more youthful.
As one may imagine, exact control during this process is essential. Modern laser equipment like the ones we use at the Nürnberger Klinik for Aesthetic Plastic Surgery have a high-performance, computer-controlled surface guidance, i.e. a type of scanner that "reads" the skin surface, controlling the treatment depth individually and with extreme precision.
Your Benefits af a Wrinkle Treatment with Laser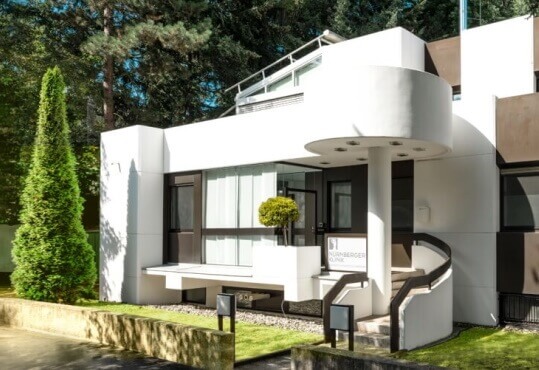 Long-standing experience in laser treatment
Leading-edge laser technology for gentle treatment
Comprehensive individual consultation
Precise methods for natural results
Top-level hygiene standards
Continuous contact person, also after the treatment
Your Experts for Wrinkle Treatment with Laser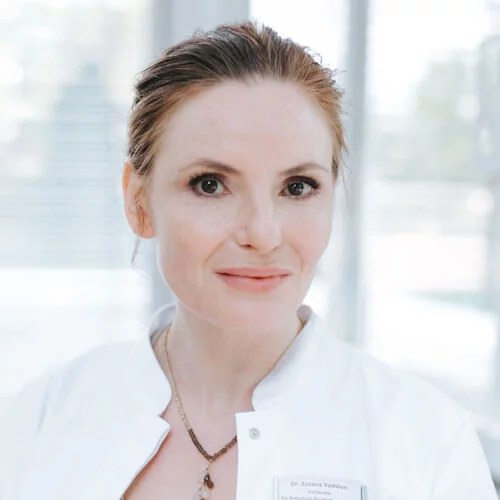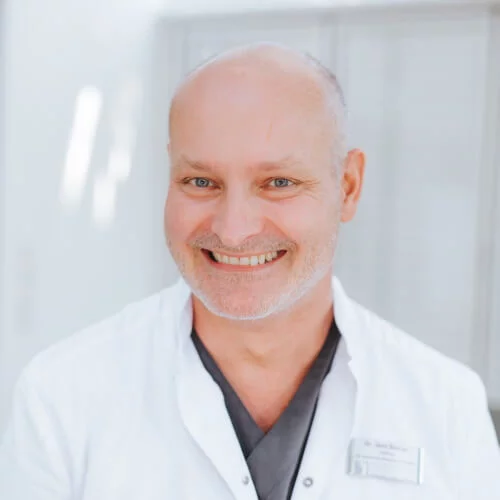 FAQ on Wrinkle Treatment with Laser

---
The laser is particularly appropriate for treating tiny wrinkles around the eyes and the mouth. A wrinkle treatment with laser may also help against creases on the cheeks. Moreover, at the Nürnberger Klinik for Aesthetic Plastic Surgery acne scars, birthmarks, liver spots and other pigment spots can be removed. Before the laser treatment of a skin alteration, a dermatologist should take a close look at the skin spot in question in order to make sure that it is not skin cancer. We will be happy to provide you with further information about further application areas for a wrinkle treatment with laser, and where it may make sense in your particular case, during a comprehensive personal consultation at the Nürnberger Klinik for Aesthetic Plastic Surgery.
During the last four weeks before the wrinkle treatment with laser, you should not sunbathe extensively nor go to a solarium. The operation itself will be performed at the Nürnberger Klinik for Aesthetic Plastic Surgery on an outpatient basis under local anaesthesia; a general anaesthesia is also possible.
After the operation, you will cool the treated areas and apply a healing ointment. The skin will be sore for about one week; a crust will form which will fall off after about two weeks. This means that you will not be presentable for at least two weeks after a wrinkle treatment with laser. The newly formed skin will at first be reddened and react very sensitively to sunlight. So applying a sunscreen with a high protection factor is a must. The reddening will generally fade over time. Once the laser treated areas are fully healed, the reddening can be covered by makeup. We will inform you comprehensively in a detailed personal consultation about any potential risks as well as how we will proceed with our treatment in your individual case. Please feel free to contact the team of Nürnberger Klinik for Aesthetic Plastic Surgery about this.
Financing
---
Feel free to pay for your treatment in instalments. Here you can find further information about Financing.
Arrange a consultation appointment!
Nürnberger Klinik für
Ästhetisch-Plastische Chirurgie
Sibeliusstr. 15
90491 Nürnberg
Germany
Phone
+49 911 95 96 10

Telefax
+49 911 9596 130
Opening hours
| | |
| --- | --- |
| Monday – Thursday | 8 am – 6 pm |
| Friday | 8 am – 5 pm |